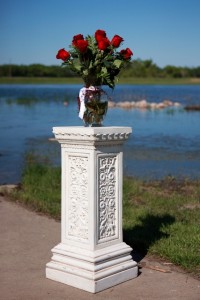 Tacoma Park Place's mission statement reads "to add value to the lives of others."  This not only means your wedding day, but also to charities of this world.  Tacoma Park Place will donate 5% of what you pay for the banquet facilities to a charity of your choice to commemorate your special day.
The buildings and grounds are groomed to match the surrounding prairie ambiance which features:
A ground level courtyard and upper level hall that holds 175 guests comfortably with a surrounding deck and also an outside sound system that carries the music throughout the area.
A lower level welcoming area located in the lodge which can also be used as a banquet area that holds approximately 40 guests.
Two upper level banquet areas also in the lodge which would hold approximately another 30 guests that can also be used as a buffet style serving area.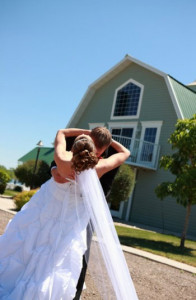 Our facility is also excellent for family reunions, meetings, class reunions, anniversaries, holiday parties, birthdays, corporate board retreats and much more. With meeting rooms, excellent outside facilities, and even sleeping rooms coupled with a distraction free environment your sure to be pleased with Tacoma Park Place. Make Tacoma the perfect South Dakota wedding venue choice. Our rural setting creates ambiance, peace, fun and an amazing location for most any event.