About Us
Our facility is also excellent for family reunions, religious retreats, meetings, class reunions, anniversaries, holiday parties, birthdays, corporate board retreats and much more.
With meeting rooms, excellent outside facilities, and even sleeping rooms coupled with a distraction free environment your sure to be pleased with Tacoma Park Place. Make Tacoma the perfect South Dakota wedding venue choice. Our rural setting creates ambiance, peace, fun and an amazing location for most any event.
Our Mission
"To add value to the lives of others."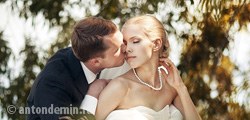 Thank you for inquiring about Tacoma Park Place as the premier location for your wedding, one of the most important events in your life. We offer a unique and private setting that is perfect all your wedding events.
Host Your Wedding With Us
1. Privacy – You'll have the entire estate to yourself for a small intimate wedding or even a large wedding.
2. View – The stunning view along the banks of the James River makes the perfect setting for any wedding.
3. Commitment – Tacoma Park Place will donate 5% of your total bill to the charity of the couples choice in honor of their special day.