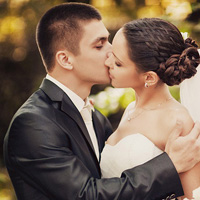 The buildings and grounds are groomed to match the surrounding prairie which features.
Our Main Hall, includes a ground level courtyard and upper level hall that holds 175 guests comfortably with a surrounding deck and also an outside sound system that carries the music throughout the area.  However, we have had many weddings with up to 250 guests where some are seated outside or over the lodge area.
The Lodge located right next to The Hall, known to some as The Barn, has a lower level welcoming area that holds approximately 40 guests.
Two upper level banquet areas also in the lodge would hold approximately another 30 guests that can also be used as a buffet style serving area.
The Lounge also located in one of the upper areas of the Lodge includes two couches and a comfortable sitting area that is perfect for relaxing conversation.
There are 70 wooden chairs
270 white chairs
3 round 60″ white tables
28 long rectangle 8′ tables
There is air conditioning in all buildings
There is a wheel chair lift available which our staff can manage for a wedding ceremony guests if necessary.
Email or Call Today!

605-229-0012 / 877-228-0012
Tacoma Park Place
The Perfect Location for your Wedding!